Adelaide Physio and Wellness Clinic
Pain relief from experienced physiotherapists, 7 days per week.
Embrace a holistic approach to your health
At Physio Physique, we are dedicated to highly effective hands-on pain relief, communication and holistic health care. We understand that your health is influenced by three factors: physical, mental and nutritional stress. We work with you to develop a meaningful and achievable treatment plan that will fit into your busy lifestyle. Our expert team offer the highest quality physiotherapy, remedial massage therapy and traditional Chinese medicine services to help you recover from injuries and maintain your general well-being.
At Physio Physique, we set ourselves apart by:
Our team is here to support your journey to wellness
At Physio Physique, we take a collaborative approach to delivering physiotherapy services. Our team of professionals hold advanced certifications and specialise in treating a wide range of conditions, from sports injuries to postoperative rehabilitation. With a focus on holistic, personalised and patient-centred care, we're here to help you build mobility, regain function, and maintain a strong body that can be your vehicle to an active and fulfilling life.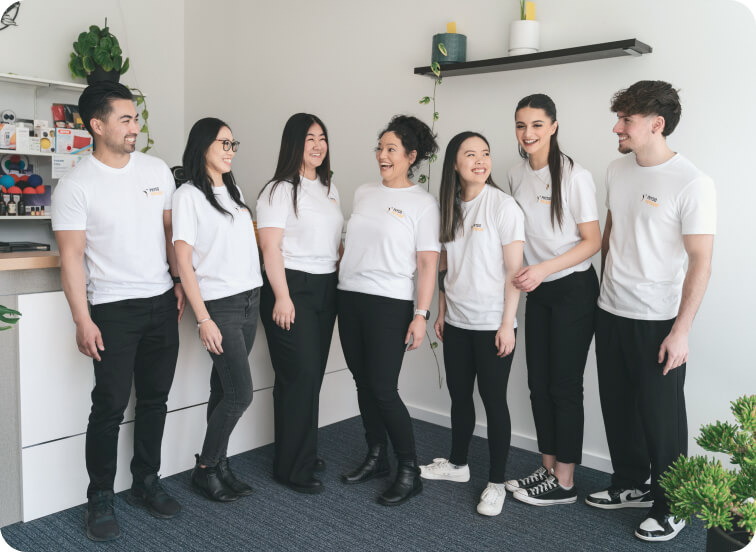 Your pain shouldn't have to wait
With our 7-day availability and extended hours, you can
find relief on any schedule.
Experience the latest amenities at our convenient and purpose-built clinic
Busy lifestyles, family commitments and hectic work schedules can make prioritising physical health a challenge. With ample parking, an on-site gym, accessible facilities for individuals with disabilities and convenient operating hours, Physio Physique makes staying on top of your health easier than ever.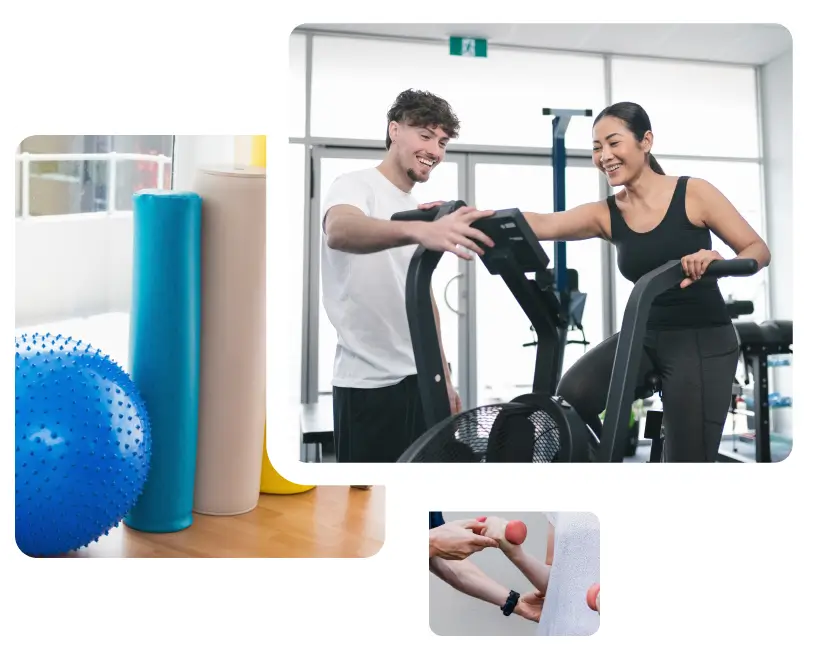 We specialise in comprehensive care for NDIS participants
We provide in-home/mobile physiotherapy services for NDIS participants to help build capacity and provide core supports. Our goal-oriented services aim to assess and manage chronic conditions and disabilities, reduce pain and improve the participant's ability to perform activities of daily living.






The path to long-lasting pain relief is just a call away
Get in touch with our friendly team, or schedule your appointment online.
Frequently Asked Questions
Is there on-site parking available?
We have 17 parking spaces available on-site for your convenience.
Do I need a doctor's referral to see a physiotherapist?
No, you do not need a doctor's referral to see a physiotherapist if you are attending as a private paying client.
A doctor's referral is only required if your injury is in relation to one of the following:
Work injury (RTWSA)
Motor vehicle accident (CTP)
Medicare Care Plan (EPC)
Department of Veterans' Affairs (DVA)
Can I choose a specific physiotherapist?
Yes, you are welcome to choose the physiotherapist you feel most comfortable with. We may at times, suggest a different physiotherapist to ensure you achieve the fastest recovery.
What if I need to reschedule my appointment?
Your physiotherapist has designed a management plan with you and is committed to helping you recover as fast as possible. Your recovery is determined by your commitment to treatment and will be delayed if you do not attend your scheduled appointments.
We understand that life can be busy at times and we are happy to accommodate. If you do need to reschedule your appointment, we ask that you call us at least 24 hours before your scheduled appointment.
This will help our physiotherapists maintain flow and provide other clients with much-needed appointments.
Can I continue my normal activities while undergoing physiotherapy?
The short answer is yes, however, it is important to seek guidance on your limitations and rebuild your capacity safely. We encourage you to consult one of our expert physiotherapists to assess and develop a management plan which will prevent deconditioning and speed up your recovery.
Do you accept private health insurance?
Yes, Physio Physique has available the latest HICAPS Trinity Terminal and accepts 100% of Australia's Private Health Insurers.
To claim your health insurance rebate, you will need to bring your physical or digital health insurance card.
If you forget to bring your health insurance card, do not worry. You can pay the full-service fee and then claim your rebate back directly from your insurer.
To ensure the highest quality of physiotherapy services we provide 60-minute initial appointments and 30-minute subsequent appointments.
The industry standards are 30-minute initial appointments and 15-minute subsequent appointments.
Unfortunately, the rebates do not adequately cover the cost of our services, therefore we do not bulk bill.
The knee is a complex joint that plays a crucial role in supporting our body weight and facilitating movement. When discomfort or unusual sounds arise, it is important to explore potential causes.
Are you experiencing unexplained shoulder pain? It can be a frustrating and debilitating experience. Luckily, there are many non-traumatic causes of shoulder pain...
Soccer is one of the most competitive sports in the world that requires good aerobic fitness to take on the physical demands of the game for 90+ minutes. Therefore, warming up before a game...